Burbank, California Group Health Insurance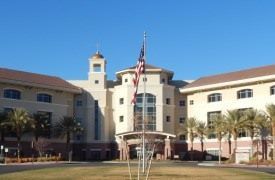 With the face of healthcare changing, there is a lot to know when it comes to creating a Group Health plan for your company. Paul Diaz Insurance Agency is here to help guide you and answer any questions you may have.
When looking for employment, people tend to look for jobs that offer health insurance and other benefits. Group health insurance is one of the most important employee benefits offered and consistently the most popular.
When it comes to group health insurance, there are a number of options for employers. These include Preferred Provider Organizations (PPOs), a Health Maintenance Organizations (HMOs) and Consumer Driven Health Plans (CDHPs). Don't forget that part-time employees and some other members of your team may not fall under the same qualifications as full-timers. We can help you find health insurance plans to accommodate your diverse work force so you can make sure that everyone is covered.
Group Health Insurance Coverage
Your health insurance coverage may include the following:
Health
Dental
Vision
Health Savings Accounts
When choosing a health insurance plan for your employees, it's important for you to have an advisor. You can trust Paul Diaz and his team to provide all the information you need, and we'll help you find insurance companies that can provide you with the services you need.
Paul Diaz Insurance Agency has been a trusted advisor to many businesses in Los Angeles and throughout the state of California. Give us a call today or use our secure quote request form for group health insurance coverage. We will work to earn your trust.