Commercial Property Insurance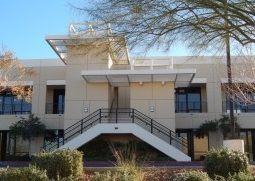 At Paul Diaz Insurance Agency, we specialize in providing insurance for office building owners, apartment owners and managers of commercial properties. Our experienced agents understand the challenges and concerns that building owners face every day, and we'll work with you to provide the best property insurance coverage at the best possible price.
The Paul Diaz Commercial Property Insurance Difference
We offer flexible property insurance pricing plans at affordable rates to accommodate any building or property situation. We will evaluate your needs and give you options for deductibles, limits and requirements. We will provide you with a customized insurance plan that takes into consideration your needs, past loss history, prevention efforts and precautions you have taken for safety control.
Why you Need Commercial Property Insurance
Commercial property insurance is one of the most important types of insurance to protect your business. Our commercial property insurance protects you from suffering major financial loss from unforeseen factors. Even if you own the building, are leasing the property for your business, or even work from home, property insurance will protect your business' assets from fires, burst pipes and natural calamities, just to name a few. Having a commercial property insurance plan in place is one of the best investments you can make for your business.
These are a few of the different types of coverage that we offer:
Buildings and Other Structures
Furniture & Equipment
Inventory
Records
Computers
Improvements to Property
Earthquake
Glass & Fine Arts
Outdoor Fences and Walls
Employee Benefits Liability
Employer's Liability
Hired and Non-owned Auto Liability
Owned Commercial Auto
Creating your Property Insurance Plan
Before getting set up with property insurance, take an inventory of your business. This can help you determine what property you want to insure within your business and what would have to be replaced if something were to happen to your property.
Some of the items you may want to insure include:
If you rent or lease your space, insure the building that houses your business
All office equipment. This includes computers, phone systems, furniture and any other equipment you use, whether you own or lease that equipment
Valuable documents, accounting records and inventory kept in stock
You may also insure items outside the building such as fencing, landscaping and any signs that may hang off your building
Understanding the Claims Process
Your commercial property insurance plan will pay for your losses, based on the replacement cost of the item that you listed or the item's actual cash value.
Replacement cost is the amount needed to repair, replace or rebuild property. You won't have to worry about the quality of the replacement because funds will cover replacement using comparable materials and quality, without deductions for depreciation.
Actual cash value payouts replace your damaged or destroyed assets with new property of similar style and quality, but these sums account for depreciation. That means these payouts may be less than the true cost of replacement.
If you have any questions about commercial property insurance or would like to set up your policy, call the Paul Diaz team toll free at 1-877-734-4467 and we'll be happy to help you out.